Classic fabric, classic shapes, turned upside down, around and over by very talented and artistic designers… click on the pictures to go the links and sources of the designs… Most, but not all, sourced via Hannah, again.
Gotta love a bit of post-modernism in mademoiselle's wardrobe…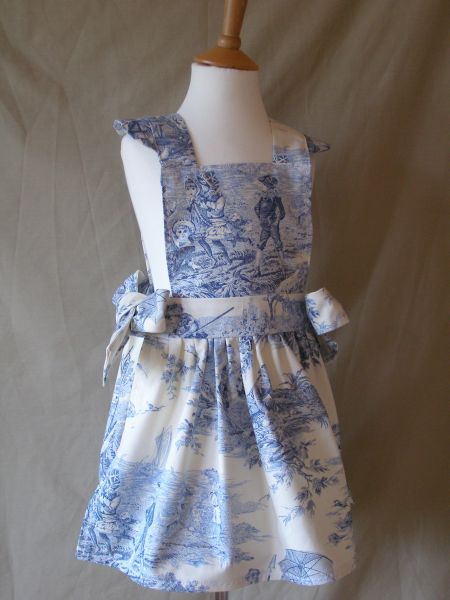 French & Floral pinafore dresses
Reversible Hand Crafted Prairie Dress
Peak Princess – handmade (by one lovely lady in her attic in the Peak District!) clothing in Liberty fabrics – everything from daywear to bridal wear – I feel a separate post coming on! Particularly loving this needlecord jacket with puffed cuffs and gorgeous red lining!
Folk Flower dress by Helen Gordon
All oh-so-pretty… and all just a little bit pricey. Looks like I'm getting out those knitting needles and sewing patterns again…