Thanks to the lovely Tilly & The Buttons for inspiring this week's flurry of upcoming activity… I have taken on her challenge and will be wearing outfits all week with one garment made from the same pattern. She was excited to see those patterns that you have used time and again with many different results, or the garment that you're able to wear all week with a little restyling and remodelling to keep it fresh.
I have chosen my most favourite go-to skirt pattern: Burda 8677
Upon quick googlings, it would appear I'm not the first person to recognise the FABULOUSNESS of this pattern…
I love the swing in this skirt and have managed to eek it out of a range of fabric remnants I've saved (ahem hoarded) over the years..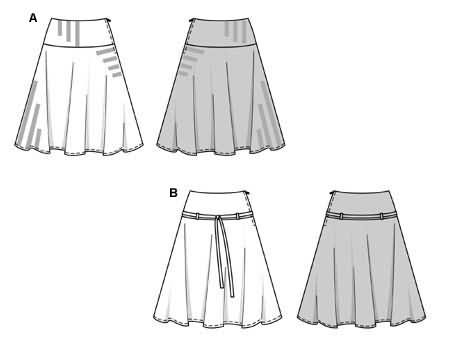 As per my comment on Tilly's original sign up post: I fear I've got about 11 incarnations in it so glad it's spring as they're all very bright and breezy!! It's got a fabulous amount of twirl and yet you can usually squeeze it out of a 1.5m of fabric - my favourite version is from a William Morris tablecloth I found for £1 in Past Caring in Islington!
So… as per my promise… I will be wearing one of my Twirl Skirts (as they shall now be known) every day this week… Pictures of each outfit and the various details to follow each day…
Wish me luck!