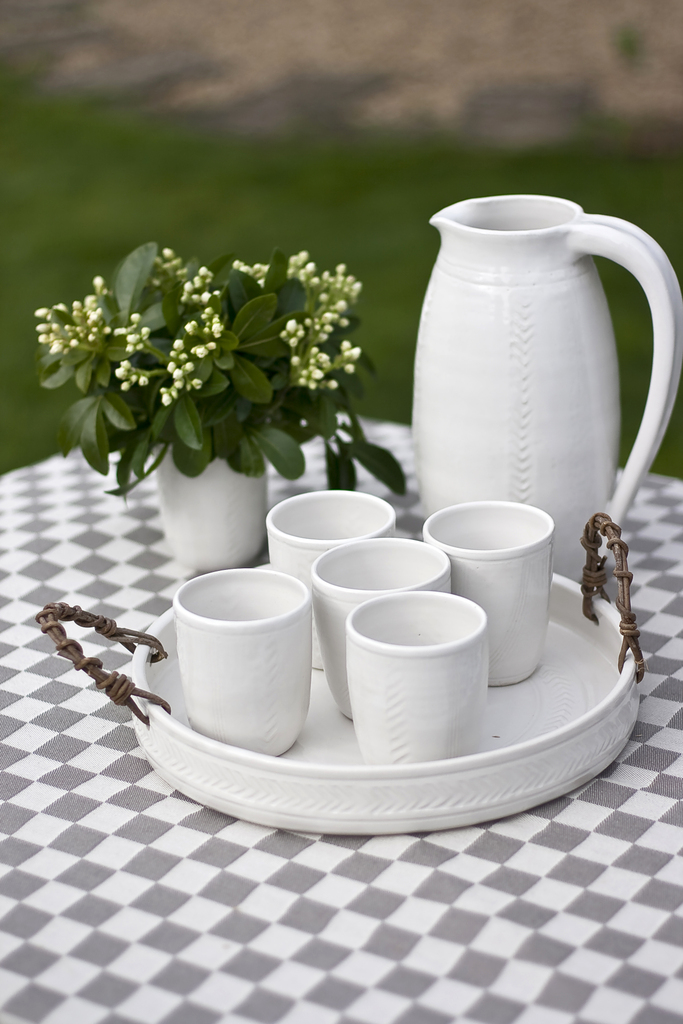 I'm continuing my series of interviews with some of my favourite artisans to discover the machinations and processes that form in their lovely lovely minds. If you're interested in ceramics, generally, there is a documentary called Ceramics: How They Work on BBC4 at 9pm on Monday 16 April…
Anyway, here's the second instalment of Craft Cafe, with Charlotte Storrs of Charlotte Storrs Stoneware. Grab a cup of coffee and something decadent and come join us for a chat…
What inspires you?
The garden, nature, our raised vegetable beds and greenhouse, my herb garden, chamber music.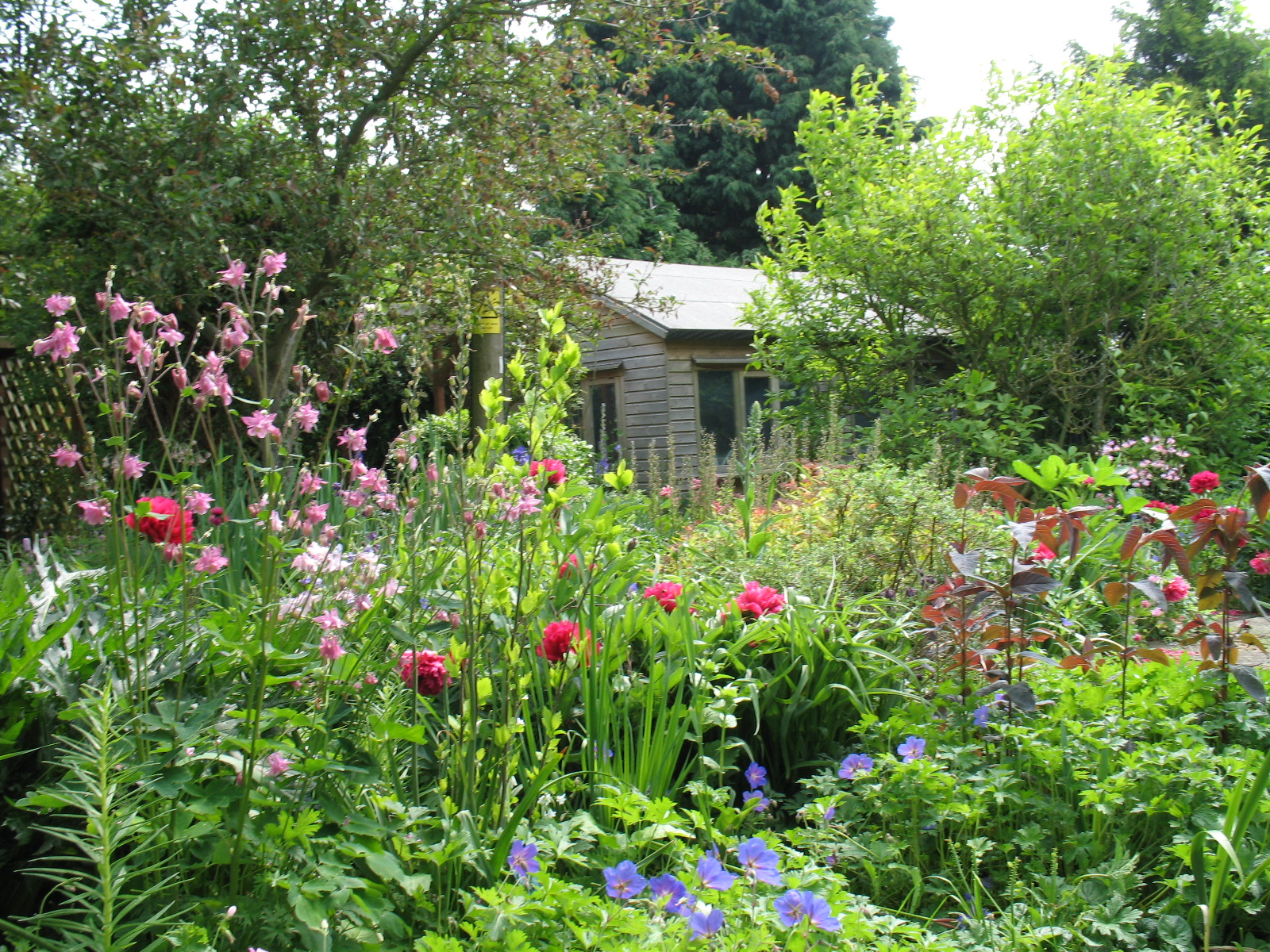 What would be your dream commission?
I have no dream commission, I feel excited about any commission I receive. The thought that someone wants my work for their personal use or to give as presents gives me a big thrill.
Do you have any creative outlets? You play chamber music and teach string instruments… How do you think your music impacts on your stoneware design, if at all?
My creative outlets other than throwing on the wheel are music, gardening, cooking, sewing. There is, alas, far too little time for all of these. I don't think there is a connection between my music and my stoneware design, but perhaps some psychologists might view this differently. I am into gentle flow rather than hard corners.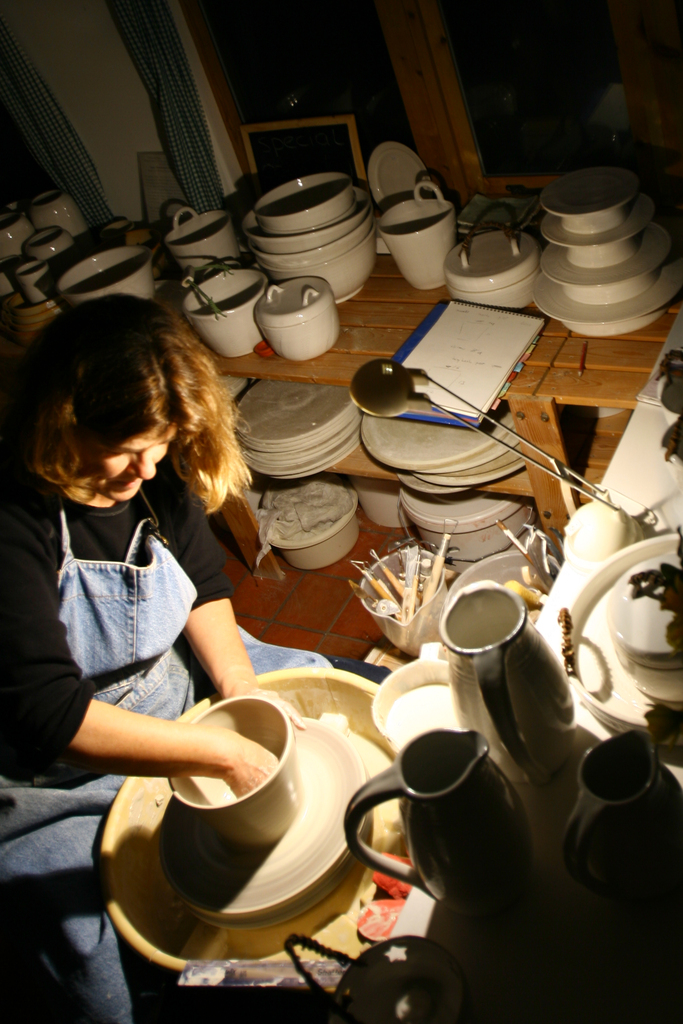 What's on your workbench right now?
I am working on a huge number of things. Lists of items I have to make over the next months are stuck on my cupboard doors. These include orders which have to be finished and work for upcoming exhibitions. I generally have a number of things on the go. I try to throw each day, glaze every two days, roughly each fortnight I add akebia handles to pots.
What's in the kiln right now?
A glaze firing. Work for Artspace and Waterperry Gallery exhibitions in May. Veg buckets and jugs plus a few little presents for little nieces too.
What do you listen to in the studio?
BBC Radio3 and Radio4 or I put a cd on. John, my husband, gave me a massive box of Mozart CDs. I go through them all on a regular basis. I love listening to chamber music, being a viola player.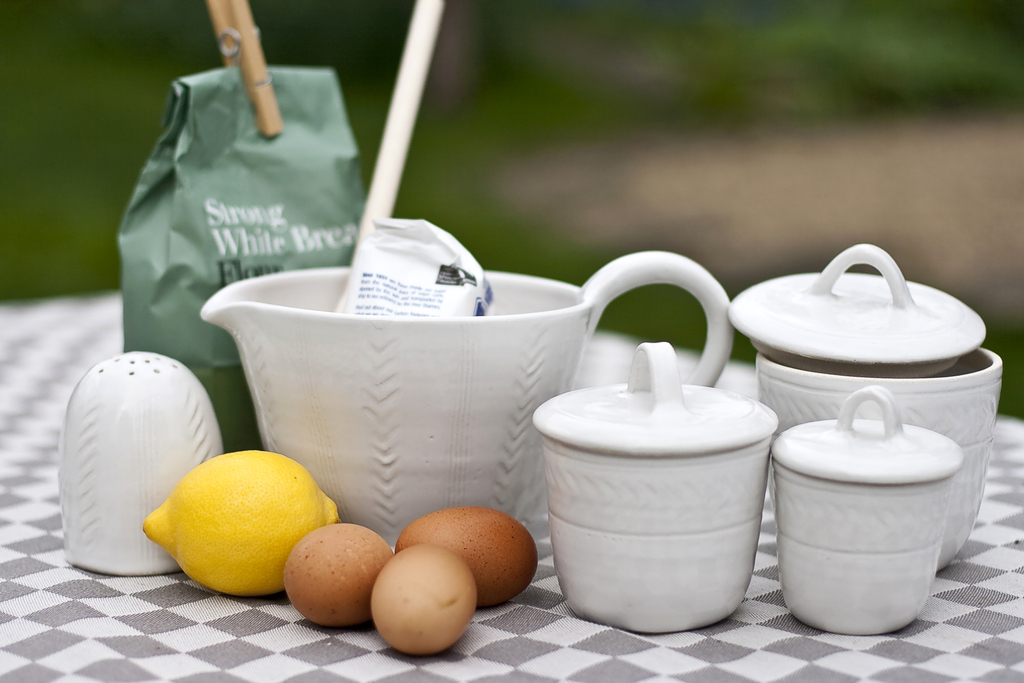 Are you a "Pretty Organised" or "Creative Chaotic" artist?
I can safely call myself a pretty organised person, that is in relation to my work. I'm hopelessly messy in the house! I make a to-do list in the evening. I have to plan my day extremely well to make sure I can do all the things I need/want to do. I teach music most days for 4 to 5 hours. The other half of the day I work in the pottery. Every minute of the day is used. Fridays are my non teaching days when I can have a long stint in the pottery or do my socializing.
Whose work do you admire and why?
Richard Batterham, Svend Bayer, Shoji Hamada, Bernard Leach. All their work is beautifully made, functional stoneware, with wonderful glazes. I prefer pots to be used, not just to be looked at. (Image right of press moulded rectangular bottle by Shoji Hamada – with thanks)
What are your plans/hopes/dreams for 2012?
On the potting front: I would like to sort out a black and satin glaze. Up to now these glazes have produced pin holes, which is so frustrating. I will be trying a different clay, less groggy, to be used specifically for these glazes and hope I will get good results at some point. I will try to work on new designs and would like to be able to have enough time and space over the next months to let friends "have a go" at using the pottery, it is such a relaxing and therapeutic occupation. (I'm ready when you are!)
All of these are lovely aims but entirely secondary to how my nearest and dearest are faring. My main hope for 2012 is that my family and friends are healthy and thriving.
Thanks so much for sharing your work and your world with us. Here is the latest news from Charlotte's idyllic Oxfordshire studio, along with information on where you can see (and buy!) her work.
POTTERY OPEN DAY
Come and throw a pot in aid of "Life for a child in Rwanda"
2-4 June from 2pm-5pm at the Pottery, 8 The Green, Culham, OX14 4LZ
Charlotte will glaze and fire it for you. Donation of £5 per pot to help tackle malnutrition and preventable illnesses in children under the age of 5.
There will also be the opportunity to browse and buy of discontinued stock and kiln seconds.
EXHIBITIONS
1-31 May 2012: The Gallery, Waterperry Gardens, Waterperry, Oxon, OX33 1JZ
11 to 27 May 2012: ARTSPACE 2012 at Barn Galleries, Aston, Henley on Thames, RG9 3DX
19-22 July 2012: ART IN ACTION Market, Waterperry, Wheatley, Oxon, OX33 1JZ
NEW PRODUCTS
See Gallery for images, prices and full range here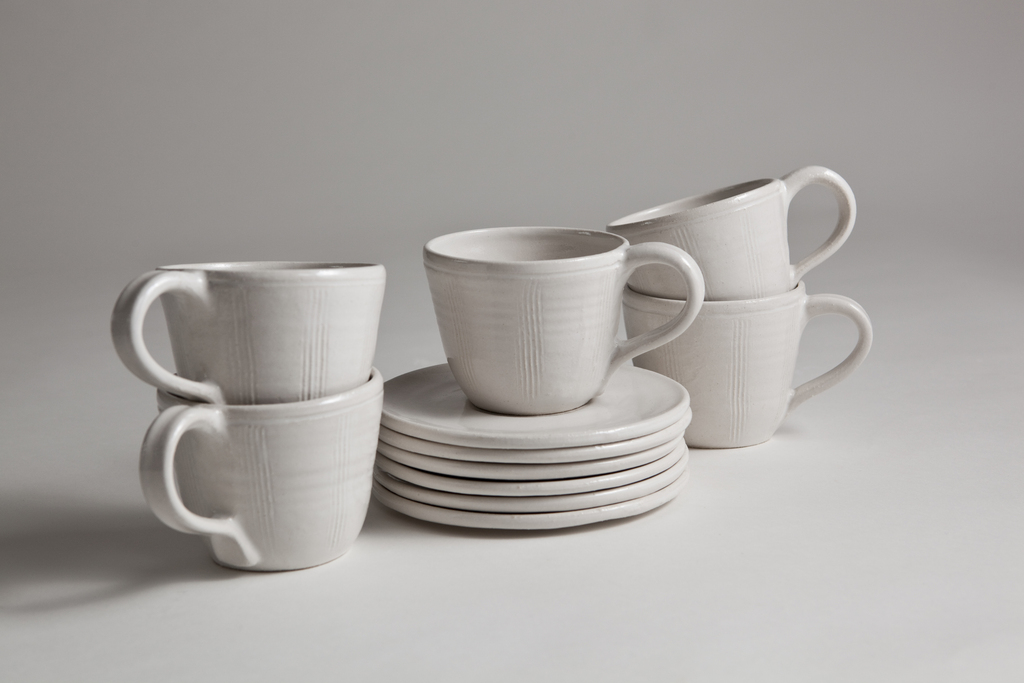 Countertop washbasin
NEW OUTLETS
TERRAIN, Pennsylvania, USA
FROM roundhere, 16 Cornmarket, Thame, Oxfordshire OX9 2BW.