A wonderful day with my Mum today in fair Warwick. We came across a little boutique which stocked Victoria Ann fascinators. Sadly it seems that this is a wholesale only milliners: I'm going to do some legwork and see if I can't beg borrow or something from their West End store.
In the meantime, I'm looking around to see if we can recreate the fandango below in colours more approaching her dress fabric which is Olive Green and Navy Blue.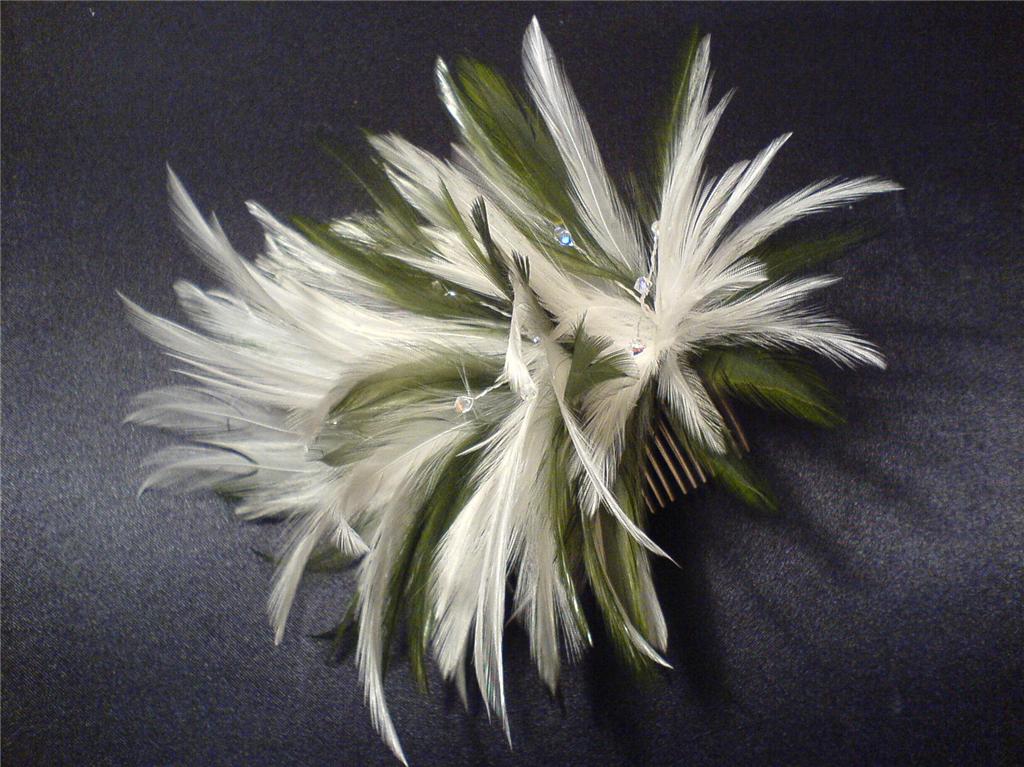 I'm getting quite excited that this may be eminently possible...
Does anyone have any experience of making or commissioning a fascinator that could advise?